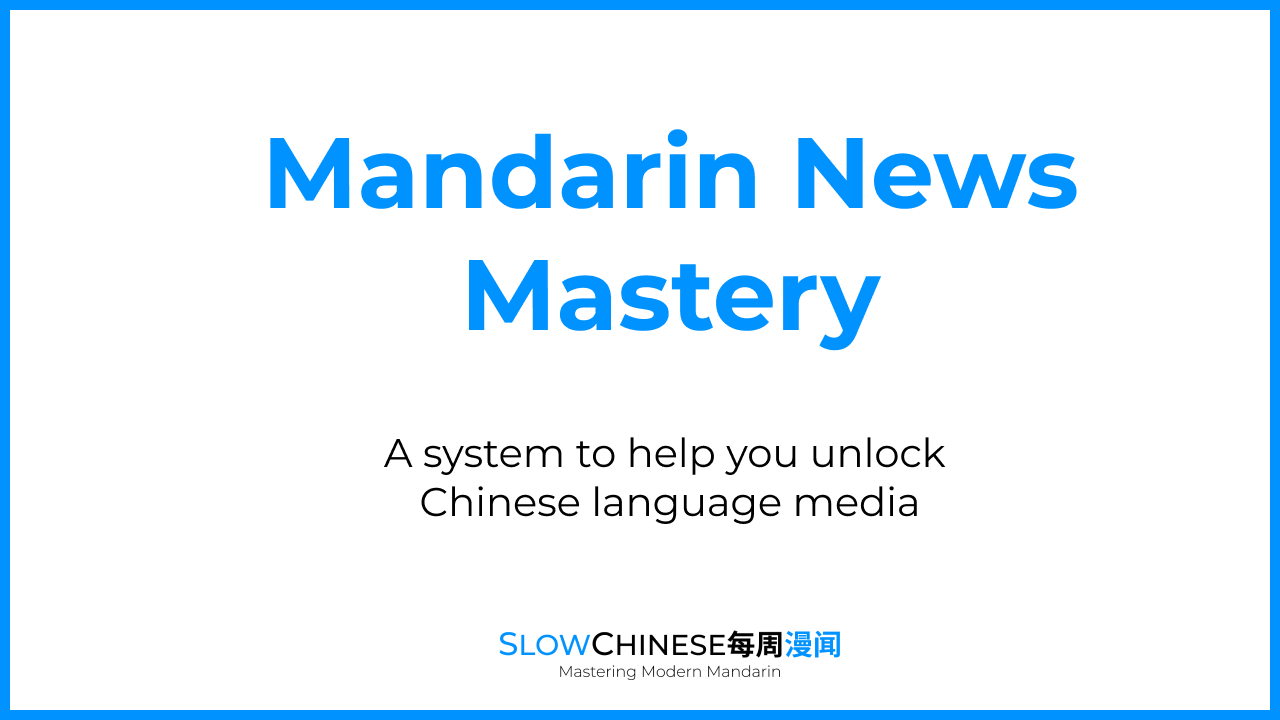 ▶️ Recording of live session + last chance to register!
Mandarin News Mastery goes live tomorrow!
Hi all:
Thanks to those of you who managed to make it to the live session just now!
You can see the recording attached to this post.
I've also put the recording, my presentation, and the checklist in …
Watch with a 7-day free trial
Subscribe to Slow Chinese 每周漫闻 to watch this video and get 7 days of free access to the full post archives.